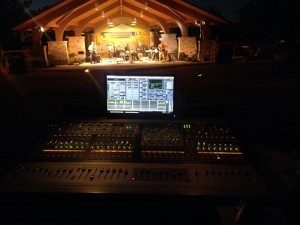 Mass Audio is Chicago's leading provider of event solutions and equipment rentals for festivals, concerts, corporate events, and more. We are passionate about what we do and our constant aim is to raise the bar. Our mission is to provide you with the highest level of service and reasonably priced solutions, utilizing our vast inventory of state-of-the-art equipment for events of all sizes.
One of our core focuses is bringing Event Production into the 21st century. We strive to deliver the best kits and engineers for your projects. Here are just some of the ways we accomplish this:
Efficient and rapid deployment of all systems
Powerful large and compact solutions
Flexible customization options
Cloud based tracking software
Client and crew web portals
SMS + Email alerts & reminders
Secure web-based viewing of reports & online quote approval
Strong ability to adapt and solve problems if they arise
Our team of courteous and highly experienced staff members are able to provide your event with the best possible outcome. We pride ourselves in our professional attitude, attention to detail, and constant aim to meet and exceed your standards of service.